RECENT POSTS: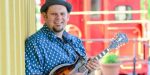 TROY ENGLE (AND SOUTHERN SKIES) From Glen Rock, Pennsylvania He is a singer/songwriter and multi-instrumentalist who has worked as a sideman with Patty Loveless, Buddy Jewell, The Isaacs, Larry Sparks, Mark Newton, Leon Russell and others. He has co-written several songs with Tom T. and Dixie Hall. He composed instrumental tracks heard on TV Shows like […]
Read More »
---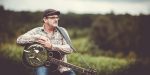 CHAD DAROU From Susquehanna, Pennsylvania. An elite Dobro™ (resonator guitar) player, but he plays all the bluegrass instruments. 1982, at age 12 performed at the 1982 World's Fair in Knoxville, Tennessee. 1987, at age 17 began performing with Bill Keith and Frank Wakefield. Since then he has worked as a sideman with Del Reeves, Bill […]
Read More »
---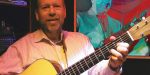 JERRY WICENTOWSKI From Milwaukee, Wisconsin. Grew up in New York City. A singer, guitarist and orthodox Jew, his group Lucky Break performs bluegrass interpretations of Hebrew liturgical music, along with traditional bluegrass and folk songs. His name is pronouned "Wiz-entowski." He is a certified financial planner. 1998, released first album "Lucky Break" (Wizgrass) featuring Byron […]
Read More »
---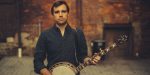 GREGG WELTY From Raleigh, North Carolina. Grew up in Western New York; lives in Pittsburgh, PA. He is a banjo player, son of Eric Welty, 1993 Bluegrass Banjo National Champion. He has won more state banjo championships than any other banjo player. 2013-2014, played banjo with Gold Heart. 2014-2015, worked with The Allegheny Drifters. 2015, […]
Read More »
---
HIGH FIDELITY From Nashville, Tennessee. Formed in 2014 by Jeremy Stephens (banjo/guitar), Corrina Rose Logston (fiddle), Kurt Stephenson (banjo), Vickie Vaughn (bass) and Daniel Amick (mandolin/guitar/banjo). The dictionary definition of the term High Fidelity is "the reproduction of an effect (such as sound or an image) that is very faithful to the original." The phrase was […]
Read More »
---
Older Entries »
Find an artist
This web site contains short profiles of the best known bluegrass artists and bands. Click on the A to Z listing above and scroll to the artist you are looking for.
Access the Bluegrass Calendar
In the navigation at the top of the website, choose a month and then scroll through the days.
Programming Suggestions
Need some music for holidays and other special occasions? Look to the right, I where you'll find the occasion and some song suggestions to meet your programming needs.
Some Background
I'm Wayne Rice, a bluegrass radio programmer from San Diego, California. I began compiling this material in 1988 for DJ's like myself who want to at least sound knowledgeable about bluegrass music on the air. Originally I published Bluegrass Bios® in a three-ring binder and sold it to DJ's around the country … but now it's here on the web and it's free! Use it for your show prep, or just enjoy learning more about the amazing artists who play and sing bluegrass music. If you find errors or wish to make a suggestion, please contact me. Thanks!