RECENT POSTS: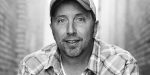 CHRIS ROBERTS From Montana. He has also lived in New York City. He is a singer/songwriter now living in Nashville. He has appeared in several Broadway plays and musical productions, including The Civil War with Larry Gatlin, who became a friend and mentor. 2008, was a member of the group One Flew South and recorded […]
Read More »
---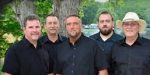 DEEPER SHADE OF BLUE From Charlotte, North Carolina. Formed in 2000 by Jim Fraley (banjo), Jason Fraley (mandolin) and Brian Hinson (bass). Jim and Jason Fraley are father and son. Other members of the band are Troy Pope (guitar) and Frank Poindexter (Dobro™). Poindexter is the uncle of the Rice Brothers (Tony, Larry and Wyatt) […]
Read More »
---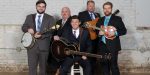 THE KING JAMES BOYS From Cowpens, South Carolina (near Spartanburg). Formed in 1994 at their home church, Mountain View Baptist Church. They became known as the King James 1611 Boys, named after the King James edition of the Bible that was first published in 1611 (which is still widely used today.) They later dropped the "1611" […]
Read More »
---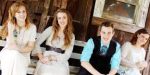 SOUTHERN RAISED From Crane, Missouri. A family band featuring four siblings: Lindsay Reith (bass), Sarah Reith (banjo), Emily Reith (fiddle/mandolin) and Matthew Reith (guitar). They specialize in bluegrass gospel music and perform regularly in churches and Christian concerts. 2017, released Another World album (Provident).
Read More »
---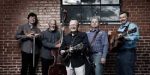 COMMONWEALTH BLUEGRASS BAND From Richmond, Virginia. Formed in 2013 by Randy Cook (mandolin), Malcolm Pulley (banjo), Jason Owens (guitar), Lance Seal (bass), and Wally Hughes (fiddle). Other band members have included Jim Green (bass), Glenn Waller (guitar), Mike Bailiff (guitar) and Joe Currence (bass). The group began as Randy Cook and the Commonwealth Bluegrass Band […]
Read More »
---
Older Entries »
Find an artist
This web site contains short profiles of the best known bluegrass artists and bands. Click on the A to Z listing above and scroll to the artist you are looking for.
Access the Bluegrass Calendar
In the navigation at the top of the website, choose a month and then scroll through the days.
Programming Suggestions
Need some music for holidays and other special occasions? Look to the right, I where you'll find the occasion and some song suggestions to meet your programming needs.
Some Background
I'm Wayne Rice, a bluegrass radio programmer from San Diego, California. I began compiling this material in 1988 for DJ's like myself who want to at least sound knowledgeable about bluegrass music on the air. Originally I published Bluegrass Bios® in a three-ring binder and sold it to DJ's around the country … but now it's here on the web and it's free! Use it for your show prep, or just enjoy learning more about the amazing artists who play and sing bluegrass music. If you find errors or wish to make a suggestion, please contact me. Thanks!