RECENT POSTS: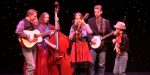 THE FAMILY SOWELL From Knoxville, Tennessee. A family band featuring the Sowell siblings: Jacob (banjo), Joshua (guitar), Naomi (bass), Abigail (mandolin), John-Mark (fiddle) and Justus (guitar). They range in age from 11 to 21 (2018). Their parents Guynn (pronounced "Gwen") and Cindy Sowell manage the group, drive the bus and coach. They are primarily a […]
Read More »
---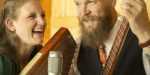 THE ROE FAMILY SINGERS From Kirkwood Hollow, Minnesota. Formed in 2005 by husband and wife duo Kim Roe (autoharp) and Quillan Roe (banjo/guitar). Other members of the group: Adam Wirtzfeld (musical saw); Dan Gaarder (guitar); Rich Rue (steel guitar); Ric Lee (fiddle); Rob Davis (jug); Kurt Froehlich (mandolin, kazoo). They are a "good time, old time hillbilly band," featuring traditional instruments. […]
Read More »
---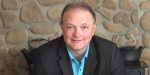 NICK CHANDLER AND DELIVERED From Weaverville, North Carolina. Formed in 2005 by mandolinist Nick Chandler. Other members of the band are Bo Bullman (guitar), Matthew Norton (bass) and Evan Fowler (banjo). 2017, signed with Poor Mountain Records and released their first bluegrass album "Groceries, Gas and Used Cars." They had previously focused on gospel music.
Read More »
---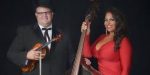 DEWEY AND LESLIE BROWN (AND THE CAROLINA GENTLEMEN) From Burlington, North Carolina. A husband and wife duo. They were married in 2007. Dewey Brown was the fiddle player for Ralph Stanley's Clinch Mountain Boys for 11 years (2005-2016). He previously worked with Honi Deaton and the Country Gentlemen. Leslie VanDyke Brown is a native of […]
Read More »
---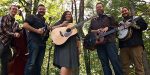 BACKLINE From Spartanburg, South Carolina. Formed in 2016 by Katelyn Ingardia (guitar/lead vocals), Travis Tucker (Dobro™), Louise Hughes (mandolin), Zachary Carter (banjo) and Jason Belue (bass). 2017, won the band contest at Renofest in Hartsville, SC. 2017, released debut album "Carolina" (no label). 2017, signed with Poor Mountain Records.
Read More »
---
Older Entries »
Find an artist
This web site contains short profiles of the best known bluegrass artists and bands. Click on the A to Z listing above and scroll to the artist you are looking for.
Access the Bluegrass Calendar
In the navigation at the top of the website, choose a month and then scroll through the days.
Programming Suggestions
Need some music for holidays and other special occasions? Look to the right, I where you'll find the occasion and some song suggestions to meet your programming needs.
Some Background
I'm Wayne Rice, a bluegrass radio programmer from San Diego, California. I began compiling this material in 1988 for DJ's like myself who want to at least sound knowledgeable about bluegrass music on the air. Originally I published Bluegrass Bios® in a three-ring binder and sold it to DJ's around the country … but now it's here on the web and it's free! Use it for your show prep, or just enjoy learning more about the amazing artists who play and sing bluegrass music. If you find errors or wish to make a suggestion, please contact me. Thanks!