RECENT POSTS: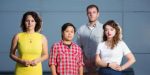 TWISTED PINE From Boston, MA. Formed in 2013 by Berklee College of Music students: Kathleen Parks (fiddle), Dan Bui (mandolin), Ricky Mier (banjo), Chris Sartori (bass) and Rachel Sumner (guitar). 2014, won band contests at the Freshgrass and Thomas Point Beach Festivals. They played weekly at a club called the Cantab Loube in Cambridge, MA. […]
Read More »
---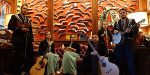 SALT AND LIGHT From Graham, North Carolina. A family band (the Moore Family) featuring siblings Kyndal (mandolin), Morgan (guitar), Parker (banjo), Daniel  (fiddle), Norah (fiddle) and Garrett (bass). 2017, they ranged in age from 11 (Norah) to 21 (Parker). They began performing together as a band in 2014. While they are not exclusively a gospel-singing […]
Read More »
---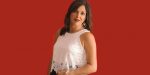 BILLIE RENEE' JOHNSON From Mt. Sterling, Kentucky. She grew up singing with her family gospel group. 1996, graduated from college with a degree in criminology. 1997, formed her own band Billie Renee' and Cumberland Gap. 2006, won the band competition at SPBGMA. 2017, released Songs from the Heart album (Truegrass).
Read More »
---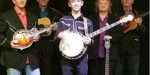 THE GARRETT NEWTON BAND From Clayton, North Carolina. Began playing the banjo at age 10. 2016, at age 16 formed his own band and was being featured at Lorraine Jordan's Coffee House (he also works as a barista there) and appears with her on the road. 2017, released first album Young Man, Old Soul (Pinecastle).
Read More »
---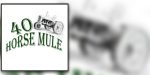 40 HORSE MULE From Nashville, Tennessee. Formed in 2016, the brainchild of Bennie Boling (bass). Also in the band: Billy Troy (guitar and vocals) and Steve Huber (banjo). Bennie Boling is a former member of the Farm Hands Quartet. Billy Troy (born Billy Graves) is a singer/songwriter, the son of Bluegrass Hall of Famer Josh […]
Read More »
---
Older Entries »
Find an artist
This web site contains short profiles of the best known bluegrass artists and bands. Click on the A to Z listing above and scroll to the artist you are looking for.
Access the Bluegrass Calendar
In the navigation at the top of the website, choose a month and then scroll through the days.
Programming Suggestions
Need some music for holidays and other special occasions? Look to the right, I where you'll find the occasion and some song suggestions to meet your programming needs.
Some Background
I'm Wayne Rice, a bluegrass radio programmer from San Diego, California. I began compiling this material in 1988 for DJ's like myself who want to at least sound knowledgeable about bluegrass music on the air. Originally I published Bluegrass Bios® in a three-ring binder and sold it to DJ's around the country … but now it's here on the web and it's free! Use it for your show prep, or just enjoy learning more about the amazing artists who play and sing bluegrass music. If you find errors or wish to make a suggestion, please contact me. Thanks!