RECENT POSTS: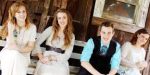 SOUTHERN RAISED From Crane, Missouri. A family band featuring four siblings: Lindsay Reith (bass), Sarah Reith (banjo), Emily Reith (fiddle/mandolin) and Matthew Reith (guitar). They specialize in bluegrass gospel music and perform regularly in churches and Christian concerts. 2017, released Another World album (Provident).
Read More »
---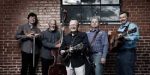 COMMONWEALTH BLUEGRASS BAND From Richmond, Virginia. Formed in 2013 by Randy Cook (mandolin), Malcolm Pulley (banjo), Jason Owens (guitar), Lance Seal (bass), and Wally Hughes (fiddle). Other band members have included Jim Green (bass), Glenn Waller (guitar), Mike Bailiff (guitar) and Joe Currence (bass). The group began as Randy Cook and the Commonwealth Bluegrass Band […]
Read More »
---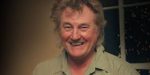 EDDY RAVEN From LaFayette, Louisiana. Real name: Edward Garvin Futch.  In 1962 he changed his name to Eddy Raven when he released his first single at age 17. As a country artist he has had numerous hit records including "I Got Mexico," "Shine Shine Shine," "I'm Gonna Get You," "Joe Knows How to Live," "In a […]
Read More »
---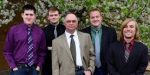 JEFF BROWN (AND STILL LONESOME) From Cedar Bluff, Virginia. Guitarist and vocalist Brown began playing as a youngster in a band called the Richlands Bluegrass Boys, with Wayne Taylor (of Blue Highway). He has since worked with Larry Sparks and the Lonesome Ramblers (playing bass, from 1993 to 1996), Charlie Sizemore, Ralph Stanley, Jesse McReynolds and […]
Read More »
---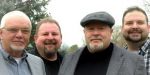 BORROWED TYME From Indiana (south of Indianapolis). Formed in 2015 by Roger Brown (Mandolin), Josh Woods (Banjo), Caleb Garrett (Bass) and Joey Coppage (Guitar). Garrett and Coppage were later replaced by Dan Canerday (guitar) and Rick Wilson (bass). The band name comes from a saying attributed to mandolinist Brown's now-deceased father: "We're all living on borrowed time." […]
Read More »
---
Older Entries »
Find an artist
This web site contains short profiles of the best known bluegrass artists and bands. Click on the A to Z listing above and scroll to the artist you are looking for.
Access the Bluegrass Calendar
In the navigation at the top of the website, choose a month and then scroll through the days.
Programming Suggestions
Need some music for holidays and other special occasions? Look to the right, I where you'll find the occasion and some song suggestions to meet your programming needs.
Some Background
I'm Wayne Rice, a bluegrass radio programmer from San Diego, California. I began compiling this material in 1988 for DJ's like myself who want to at least sound knowledgeable about bluegrass music on the air. Originally I published Bluegrass Bios® in a three-ring binder and sold it to DJ's around the country … but now it's here on the web and it's free! Use it for your show prep, or just enjoy learning more about the amazing artists who play and sing bluegrass music. If you find errors or wish to make a suggestion, please contact me. Thanks!