RECENT POSTS: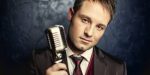 CHRISTIAN DAVIS From Nashville, Tennessee. He is primarily known as a bass singer, perhaps the first full-time bass singer in bluegrass music. 1998, began singing professionally with The Sounds of Liberty (at Liberty University). He also performed in Dr. Jerry Falwell's Old Time Gospel Hour Quartet. He has also performed with several other gospel quartets […]
Read More »
---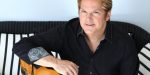 JOHN JORGENSON From Redlands, California. Began playing bass as a youngster, then gravitated to mandolin and guitar. He is well-known as one of the top guitarists in the world, and an authority on "Gypsy Jazz" music. He has worked with such artists as Earl Scruggs, Bonnie Raitt, Elton John, Bob Dylan and many others. 1985, […]
Read More »
---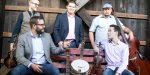 CHOSEN ROAD From Princeton, West Virginia. A bluegrass gospel group formed in 2009 by Jonathan Buckner (guitar). The band is sometimes billed as Jonathan Buckner and Chosen Road. Other band members include (or have included) Jonathan Campbell (bass), Zack Alvis (mandolin), Brandon Green (banjo), Chris Stackwell (Reso-guitar), Tyler Robertson (banjo), Jason Wheeler (banjo), Max Silverstein […]
Read More »
---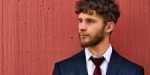 LUKE MORRIS From Galax, Virginia. Plays mandolin with a group called Shadowgrass. Has been a student in the bluegrass music program at East Tennessee State University. Teaches at the Galax JAM program at Chestnut Creek School of the Arts. 2018, at age 18 released his first solo project "Further Down the Line" (no label).
Read More »
---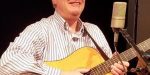 DAMIAN MULLER From Richmond, Virginia. He is a singer/songwriter whose songs have been recorded by a variety of bluegrass bands including Southern Rail. He specializes in songs of "faith, family and fun." 2018, released solo project You've Still Got It (Thornrose Music).
Read More »
---
Older Entries »
Find an artist
This web site contains short profiles of the best known bluegrass artists and bands. Click on the A to Z listing above and scroll to the artist you are looking for.
Access the Bluegrass Calendar
In the navigation at the top of the website, choose a month and then scroll through the days.
Programming Suggestions
Need some music for holidays and other special occasions? Look to the right, I where you'll find the occasion and some song suggestions to meet your programming needs.
Some Background
I'm Wayne Rice, a bluegrass radio programmer from San Diego, California. I began compiling this material in 1988 for DJ's like myself who want to at least sound knowledgeable about bluegrass music on the air. Originally I published Bluegrass Bios® in a three-ring binder and sold it to DJ's around the country … but now it's here on the web and it's free! Use it for your show prep, or just enjoy learning more about the amazing artists who play and sing bluegrass music. If you find errors or wish to make a suggestion, please contact me. Thanks!