RECENT POSTS: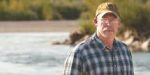 JOHN LOWELL From Livingston, Montana. He is a singer/songwriter who has been a member of numerous bands: Medicine Wheel, Wheel Hoss, Deep River, Kane's River, Loose Ties, the Growling Old Men (with Ben Winship), the John Lowell Band (a European touring group), Two Bit Franks and the Lone Mountain Trio. He worked as a purchasing […]
Read More »
---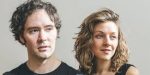 MANDOLIN ORANGE From Chapel Hill, North Carolina. Formed in 2009 by Andrew Marlin (mandolin, guitar, banjo) and Emily Frantz (fiddle, guitar). 2010, released Quiet Little Room album (no label). 2011, released Haste Make / Hard Hearted Stranger album (no label) 2013, released This Side of Jordan album (Yep Roc). 2015, released Such Jubilee album (Yep […]
Read More »
---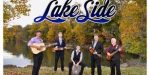 LAKESIDE From Madisonville, Tennessee. Began as a family band in 1995 called The Gospel Bluegrass Boys. In 2007, after some band member changes, the name of the group was changed to LakeSide. Members in 2019 include: Greg Blankenship (mandolin), Lucas Blankenship (percussion), Jackie Cummings (bass), John Robert Freels (banjo), Walt Williamson (guitar). 2019, released Moving […]
Read More »
---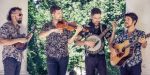 CHE APALACHE From Buenos Aires, Argentina Band members are from Argentina, Mexico and the USA. They call their music "latin-grass." Formed in 2013 by North Carolinian multi-instrumentalist Joe Troop who emigrated to Argentina in 2010. He taught bluegrass and old time music there and formed the band with Pau Barjau (banjo/from Mexico), Franco Martino (guitar/from […]
Read More »
---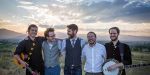 MEADOW MOUNTAIN From Denver, Colorado. Formed in 2015 by Summers Baker (guitar), Jack Dunlevie (mandolin), Ian Parker (fiddle), George Guthrie (banjo) and Wilson Luallen (bass). 2017, won the Rockygrass Band Contest. They have given a TED Talk on the history of bluegrass. They worked on a cruise ship as the house band. 2018, Sam Armstrong-Zickenfoos […]
Read More »
---
Older Entries »
Find an artist
This web site contains short profiles of the best known bluegrass artists and bands. Click on the A to Z listing above and scroll to the artist you are looking for.
Access the Bluegrass Calendar
In the navigation at the top of the website, choose a month and then scroll through the days.
Programming Suggestions
Need some music for holidays and other special occasions? Look to the right, I where you'll find the occasion and some song suggestions to meet your programming needs.
Some Background
I'm Wayne Rice, a bluegrass radio programmer from San Diego, California. I began compiling this material in 1988 for DJ's like myself who want to at least sound knowledgeable about bluegrass music on the air. Originally I published Bluegrass Bios® in a three-ring binder and sold it to DJ's around the country … but now it's here on the web and it's free! Use it for your show prep, or just enjoy learning more about the amazing artists who play and sing bluegrass music. If you find errors or wish to make a suggestion, please contact me. Thanks!