RECENT POSTS: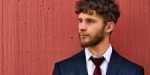 LUKE MORRIS From Galax, Virginia. Plays mandolin with a group called Shadowgrass. Has been a student in the bluegrass music program at East Tennessee State University. Teaches at the Galax JAM program at Chestnut Creek School of the Arts. 2018, at age 18 released his first solo project "Further Down the Line" (no label).
Read More »
---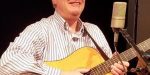 DAMIAN MULLER From Richmond, Virginia. He is a singer/songwriter whose songs have been recorded by a variety of bluegrass bands including Southern Rail. He specializes in songs of "faith, family and fun." 2018, released solo project You've Still Got It (Thornrose Music).
Read More »
---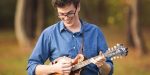 DAVID BENEDICT From Cambridge, Massachusetts (originally from Clemson, South Carolina). 2013, graduated from Bryan College (Chattanooga, TN) with a Bachelor of Science degree in Mandolin Music Performance. 2014, released first album "Into the True Country" (no label), produced by Matt Flinner. 2014-2017, played mandolin with Missy Raines and the New Hip. 2017, moved to Boston […]
Read More »
---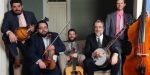 COLEBROOK ROAD From Harrisburg, Pennsylvania. Formed in 2008 by Jesse Eisenbise (guitar, lead vocals) and Wade Yankey (mandolin). Other members: Jeff Campbell (bass), Mark Rast (banjo), and Joe McAnulty (fiddle). They are winners of the 2016 D.C. Bluegrass Union's Mid Atlantic Bluegrass band contest in Washington D.C., the 2015 Podunk Bluegrass Festival band contest in Hebron, […]
Read More »
---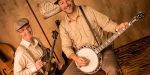 APPALACHIAN ROAD SHOW From east Tennessee. Formed in 2018 by Barry Abernathy (banjo) and Darrell Webb (guitar/mandolin). Their purpose is to "celebrate the broad musical heritage, culture, and lifestyle of the great Appalachian people." 2018, released self titled album (Billy Blue).
Read More »
---
Older Entries »
Find an artist
This web site contains short profiles of the best known bluegrass artists and bands. Click on the A to Z listing above and scroll to the artist you are looking for.
Access the Bluegrass Calendar
In the navigation at the top of the website, choose a month and then scroll through the days.
Programming Suggestions
Need some music for holidays and other special occasions? Look to the right, I where you'll find the occasion and some song suggestions to meet your programming needs.
Some Background
I'm Wayne Rice, a bluegrass radio programmer from San Diego, California. I began compiling this material in 1988 for DJ's like myself who want to at least sound knowledgeable about bluegrass music on the air. Originally I published Bluegrass Bios® in a three-ring binder and sold it to DJ's around the country … but now it's here on the web and it's free! Use it for your show prep, or just enjoy learning more about the amazing artists who play and sing bluegrass music. If you find errors or wish to make a suggestion, please contact me. Thanks!