RECENT POSTS: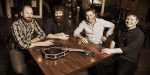 CHAIN STATION From Denver, Colorado Formed in 2006 by Alex Thoele (guitar) and Jon Pickett (guitar) in Estes Park, Colorado. They were later joined by Jarrett Mason (mandolin) and Chris "C-Bob" Elliott (banjo). 2015, released Dancin' with the Law album (no label). 2016, released Where I Want to Be album (no label). 2019, released Backroads […]
Read More »
---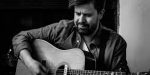 SCOTT SLAY (AND THE RAIL) From Denver Colorado. Originally from Pensacola, Florida. 2012, was in a band with Sammy Shelor (of the Lonesome River Band) called Big Virginia Sky. They released one self-titled album in 2015. He played mandolin. 2016, formed his own group Scott Slay and the Rail, playing guitar. 2018, was a featured […]
Read More »
---
RUDI EKSTEIN From Asheville, NC. He was born in Kansas and lived most of his life in southern California (Los Angeles). The son of Austian immigrants, his surname Ekstein is translated "Cornerstone" in English. 1970's, began learning all the bluegrass instruments: banjo, mandolin, guitar, and later, upright bass and Dobro™. Played in several southern California […]
Read More »
---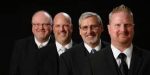 CANEY CREEK From Ohio. Formed in 2008 by Stacy Wilcox (banjo), Chris Smith (guitar) and Dave Prater (mandolin). In 2014, Joe Robinson (bass) joined the band. In 2017, Prater was replaced by Mitch Meadows (mandolin). Their name comes from a little creek in southeast Kentucky, near Pikeville. There is also a song by the Dillards […]
Read More »
---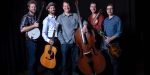 MAN ABOUT A HORSE From Philadelphia, Pennsylvania. Formed in 2014 by Matt Thomas (bass) and Matt "Roy" Royles (guitar). Other band members: Dan Whitener (banjo), Matthew Hiller (mandolin), and Eric Lee (fiddle). 2017, released self-titled album (no label). 2018, won the FreshGrass Band Contest. 2019, released Listen For That Good single (Dark Shadow).
Read More »
---
Older Entries »
Find an artist
This web site contains short profiles of the best known bluegrass artists and bands. Click on the A to Z listing above and scroll to the artist you are looking for.
Access the Bluegrass Calendar
In the navigation at the top of the website, choose a month and then scroll through the days.
Programming Suggestions
Need some music for holidays and other special occasions? Look to the right, I where you'll find the occasion and some song suggestions to meet your programming needs.
Some Background
I'm Wayne Rice, a bluegrass radio programmer from San Diego, California. I began compiling this material in 1988 for DJ's like myself who want to at least sound knowledgeable about bluegrass music on the air. Originally I published Bluegrass Bios® in a three-ring binder and sold it to DJ's around the country … but now it's here on the web and it's free! Use it for your show prep, or just enjoy learning more about the amazing artists who play and sing bluegrass music. If you find errors or wish to make a suggestion, please contact me. Thanks!