RECENT POSTS: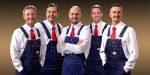 THE GOSPEL PLOWBOYS From Salisbury, North Carolina. A gospel bluegrass band formed in 2012 by David Murph (mandolin). Other members: John Goodson (banjo), Michael Jenkins (guitar), David Brown (guitar and bass), Andrew Brown (bass and resonator guitar), and Kris Miller (guitar). Stage attire: denim overalls, white shirts and red ties. Band member Andrew Brown served […]
Read More »
---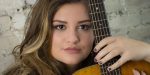 JAELEE ROBERTS From Nashville, Tennessee. She grew up around bluegrass music; her father is Danny Roberts (of the Grascals) and her mother is Andrea Roberts (of the Andrea Roberts Agency). Began singing, performing and entering music competitions at age six. Plays guitar, fiddle, mandolin and piano. 2018, joined the Rebecca Long Band. 2019, enrolled in […]
Read More »
---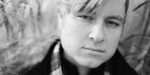 CHRIS LUQUETTE From Seattle, Washington. Lives in Brooklyn, NY. A multi-instrumentalist who plays all the bluegrass instruments. He is best known for his guitar playing. 2008, formed a Seattle-based bluegrass band called Northern Departure. 2012, joined Frank Solivan and Dirty Kitchen. 2019, released solo project The Way I View the World (no label).
Read More »
---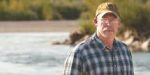 JOHN LOWELL From Livingston, Montana. He is a singer/songwriter who has been a member of numerous bands: Medicine Wheel, Wheel Hoss, Deep River, Kane's River, Loose Ties, the Growling Old Men (with Ben Winship), the John Lowell Band (a European touring group), Two Bit Franks and the Lone Mountain Trio. He worked as a purchasing […]
Read More »
---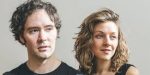 MANDOLIN ORANGE From Chapel Hill, North Carolina. Formed in 2009 by Andrew Marlin (mandolin, guitar, banjo) and Emily Frantz (fiddle, guitar). 2010, released Quiet Little Room album (no label). 2011, released Haste Make / Hard Hearted Stranger album (no label) 2013, released This Side of Jordan album (Yep Roc). 2015, released Such Jubilee album (Yep […]
Read More »
---
Older Entries »
Find an artist
This web site contains short profiles of the best known bluegrass artists and bands. Click on the A to Z listing above and scroll to the artist you are looking for.
Access the Bluegrass Calendar
In the navigation at the top of the website, choose a month and then scroll through the days.
Programming Suggestions
Need some music for holidays and other special occasions? Look to the right, I where you'll find the occasion and some song suggestions to meet your programming needs.
Some Background
I'm Wayne Rice, a bluegrass radio programmer from San Diego, California. I began compiling this material in 1988 for DJ's like myself who want to at least sound knowledgeable about bluegrass music on the air. Originally I published Bluegrass Bios® in a three-ring binder and sold it to DJ's around the country … but now it's here on the web and it's free! Use it for your show prep, or just enjoy learning more about the amazing artists who play and sing bluegrass music. If you find errors or wish to make a suggestion, please contact me. Thanks!