RECENT POSTS: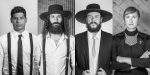 THE DEAD SOUTH From Regina, Saskatchewan, Canada. Formed in 2012 by Nate Hilts (guitar), Scott Pringle (mandolin), Danny Kenyon (cello) and Colton Crawford (banjo). They blend bluegrass with folk, rock and punk influences. Their signature dress is "hillbilly-pioneer." 2015, released Good Company album (Curve Music). The video from this album "In Hell I'll be in […]
Read More »
---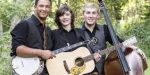 CANE MILL ROAD From Deep Gap, North Carolina. Formed in 2015 by teens Liam Purcell (mandolin) and Tray Wellington (banjo) who are both from Deep Gap (home of Doc Watson). Also in the band: Elliott Smith (bass) and Casey Lewis (guitar). 2017, released first album "Five Speed" (no label), produced by Cathy Fink and Tom […]
Read More »
---
THOMM JUTZ From Buehl, Germany. Lives in Nashville, Tennessee. He learned guitar as a teenager and began performing country music in Germany in various cover bands. Studied classical guitar at the Stuttgart Conservatory of Music. 2003, emigrated to the U.S. on a Diversity Immigrant Visa program. After coming to Nashville, he worked with singer/songwriter Mary […]
Read More »
---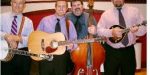 REMINGTON RYDE From McClure, Pennsylvania. Formed in 2005 by Ryan Frankhouser (guitar, vocals). Other band members: Billy Lee Cox (banjo), Warren Blair (fiddle), Richard Egolf (bass) and Stanley Efaw (mandolin, banjo, guitar). Frankhouser and his band also host their own Remington Ryde Bluegrass Festival each July in Pennsylvania 2005, released "Purely Bluegrass" album (no label). 2008, released […]
Read More »
---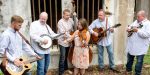 WILSON BANJO COMPANY From Westminster, South Carolina. They are a band rather than a banjo making business, although founder and banjo-player Steve Wilson has experience as a luthier. He worked for Gibson when he was living in Nashville and continues building instruments. Band members: Steve Wilson (banjo), Joey Newton (guitar), Sarah Logan (fiddle), Dylan Armour […]
Read More »
---
Older Entries »
Find an artist
This web site contains short profiles of the best known bluegrass artists and bands. Click on the A to Z listing above and scroll to the artist you are looking for.
Access the Bluegrass Calendar
In the navigation at the top of the website, choose a month and then scroll through the days.
Programming Suggestions
Need some music for holidays and other special occasions? Look to the right, I where you'll find the occasion and some song suggestions to meet your programming needs.
Some Background
I'm Wayne Rice, a bluegrass radio programmer from San Diego, California. I began compiling this material in 1988 for DJ's like myself who want to at least sound knowledgeable about bluegrass music on the air. Originally I published Bluegrass Bios® in a three-ring binder and sold it to DJ's around the country … but now it's here on the web and it's free! Use it for your show prep, or just enjoy learning more about the amazing artists who play and sing bluegrass music. If you find errors or wish to make a suggestion, please contact me. Thanks!