RECENT POSTS: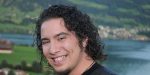 BILLY DROZE From LaFayette, Louisiana. Grew up in Alabama. Currently lives in Nashville. He is the 10th of 12 children, son of country singer Bob "Red" Droze (who recorded for Rural Rhythm Records in the 1960's). Began playing guitar at age 12 and performed with his father's band during his teen years. A prolific songwriter, he […]
Read More »
---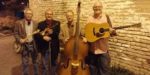 MICKEY GALYEAN AND CULLEN'S BRIDGE From Low Gap, North Carolina. Galyean is the son of Cullen Galyean, a legendary bluegrass musician from North Carolina. The band is named after him. Formed in 2010 by Mickey Galyean (guitar), Rick Pardue (banjo), Brad Hiatt (bass) and Billy Hawks (fiddle). Galyean and Hiatt formerly played with Rich In Tradition. […]
Read More »
---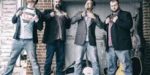 DEER CREEK BOYS From Amherst, Virginia. Formed in 1999 by brothers Justin Tomlin (guitar) and Jason "Tater" Tomlin (bass) and their childhood friend Cason Ogden (mandolin). They began playing together when they were grade school. After a long hiatus, the band re-formed with the addition of Andy Lowe (banjo). Justin Tomlin (guitar) also played guitar with […]
Read More »
---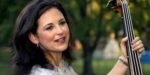 REBEKAH LONG From Lincolnton, Georgia. Twin sister to Lizzy Long, she played bass with the Lizzy Long and Little Roy Lewis show. She has also played bass with Valerie Smith and Liberty Pike. Appeared on the Daughters of Bluegrass albums produced by Dixie Hall. She was the recording engineer and graphic designer for these projects. […]
Read More »
---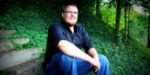 AARON "FROSTY" FOSTER From Wells Bridge, New York. Began playing guitar at age 10. 2010, while studying business at ETSU, he enrolled in the school's bluegrass music program 2015, began playing with the ETSU Bluegrass Pride Band. He also teaches music and works with a band called Dreamcatcher. 2016, released solo project Reaping the Blues (no label).
Read More »
---
Older Entries »
Find an artist
This web site contains short profiles of the best known bluegrass artists and bands. Click on the A to Z listing above and scroll to the artist you are looking for.
Access the Bluegrass Calendar
In the navigation at the top of the website, choose a month and then scroll through the days.
Programming Suggestions
Need some music for holidays and other special occasions? Look to the right, I where you'll find the occasion and some song suggestions to meet your programming needs.
Some Background
I'm Wayne Rice, a bluegrass radio programmer from San Diego, California. I began compiling this material in 1988 for DJ's like myself who want to at least sound knowledgeable about bluegrass music on the air. Originally I published Bluegrass Bios® in a three-ring binder and sold it to DJ's around the country … but now it's here on the web and it's free! Use it for your show prep, or just enjoy learning more about the amazing artists who play and sing bluegrass music. If you find errors or wish to make a suggestion, please contact me. Thanks!