RECENT POSTS: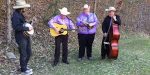 THE DOWDY BROTHERS From Catawba, Virginia. Formed in 2019 by Steven Dowdy (bass) and Donald Dowdy (mandolin). Their father Victor Dowdy was one half of the Bluegrass Brothers (with their uncle Robert Dowdy). Steven and Donald performed with the Bluegrass Brothers before starting their own band. Other band members include Tommy Conner (guitar), Mason Fisher […]
Read More »
---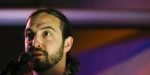 AARON BIBELHAUSER From Louisville, Kentucky. Name is pronounced "Bee-bull-how-zer." A singer/songwriter/guitarist who has written songs recorded by Balsam Range, Del McCoury, Michael Cleveland, Dale Ann Bradley and other bluegrass artists. He and his twin brother Adam have a Kentucky band called Relic. He is a past winner of the Chris Austin Songwriting Contest (at Merlefest). […]
Read More »
---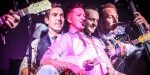 JIGJAM From Central Ireland (Tullamore, which is about halfway between Dublin on the east coast and Galway on the west coast). Formed in 2013 by Jamie Keogh (guitar/tenor banjo), Daithi Nelia (5-string banjo/guitar), Cathal Guinan (bass/fiddle), Gavin Strappe (mandolin/tenor banjo). They call their music I-Grass (short for Irish Bluegrass). 2014, released first album "Oh Boy" […]
Read More »
---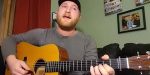 THE CALEB DAUGHERTY BAND From Connersville, Indiana. Began singing and playing guitar at age 7. 2016, appeared with Rhonda Vincent on the Grand Ole Opry. 2017, released self-titled country album (KDM). 2019, released Burnt the Sawmill Downalbum (KDM) with his bluegrass band The Caleb Daugherty Band: Zion Napier (mandolin), Kyle Clerkin (banjo), Zach Collier (bass), […]
Read More »
---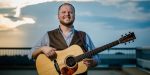 RICK FARIS From Topeka, Kansas (since 1991). He was born in Illinois, grew up in Arkansas and Missouri. 1998, began playing music professionally at age 7 with his family band The Faris Family. His first instrument is guitar, but he plays all the bluegrass instruments at a professional level. 2009, joined Special Consensus, playing mandolin. […]
Read More »
---
Older Entries »
Find an artist
This web site contains short profiles of the best known bluegrass artists and bands. Click on the A to Z listing above and scroll to the artist you are looking for.
Access the Bluegrass Calendar
In the navigation at the top of the website, choose a month and then scroll through the days.
Programming Suggestions
Need some music for holidays and other special occasions? Look to the right, I where you'll find the occasion and some song suggestions to meet your programming needs.
Some Background
I'm Wayne Rice, a bluegrass radio programmer from San Diego, California. I began compiling this material in 1988 for DJ's like myself who want to at least sound knowledgeable about bluegrass music on the air. Originally I published Bluegrass Bios® in a three-ring binder and sold it to DJ's around the country … but now it's here on the web and it's free! Use it for your show prep, or just enjoy learning more about the amazing artists who play and sing bluegrass music. If you find errors or wish to make a suggestion, please contact me. Thanks!