RECENT POSTS: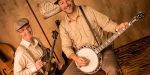 APPALACHIAN ROAD SHOW From east Tennessee. Formed in 2018 by Barry Abernathy (banjo) and Darrell Webb (guitar/mandolin). Their purpose is to "celebrate the broad musical heritage, culture, and lifestyle of the great Appalachian people." 2018, released self titled album (Billy Blue).
Read More »
---
MIKE MITCHELL From Floyd, Virginia; He was born in Canada. He is a singer, songwriter and music teacher who performs as a solo artist and also with his Mike Mitchell Band. His primary instrument is fiddle, but he plays all the bluegrass instruments. 2005, founded the Floyd Music School and teaches there; it occupies the […]
Read More »
---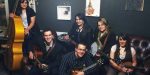 THE BLUEGRASS MARTINS From Jefferson City, Missouri. A family band featuring the Martin siblings Anne (bass), Dale (guitar), Janice (banjo), Lee (mandolin), Jeana (fiddle) and Larita (Dobro™). 2007, won the SPBGMA International Bluegrass Band championship in Nashville. 2017, released "Travel Down This Road With Me" album (Loveshine) featuring Leona and Ron Williams. Leona is a […]
Read More »
---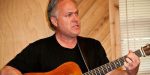 EDDIE SANDERS From McAlester, Oklahoma. A singer/songwriter, he played guitar for many years with a band called Signal Mountain. Bandmates included Shawn Camp, Tim and Dennis Crouch, Donnie Catron and others. His father, Freddie Sanders produced the Sanders Family Bluegrass Festival in McAlester, Oklahoma, one of the largest in the region. Songwriting credits: "You Could […]
Read More »
---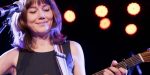 MOLLY TUTTLE From Palo Alto, California. She is a guitarist, vocalist and songwriter who began performing at age 11 with her family band The Tuttles. She recorded her first album at age 13. 2015, attended Berklee College of Music (Boston). 2015, performed and recorded as a duo with fiddler John Mailander. 2016, won the Chris […]
Read More »
---
Older Entries »
Find an artist
This web site contains short profiles of the best known bluegrass artists and bands. Click on the A to Z listing above and scroll to the artist you are looking for.
Access the Bluegrass Calendar
In the navigation at the top of the website, choose a month and then scroll through the days.
Programming Suggestions
Need some music for holidays and other special occasions? Look to the right, I where you'll find the occasion and some song suggestions to meet your programming needs.
Some Background
I'm Wayne Rice, a bluegrass radio programmer from San Diego, California. I began compiling this material in 1988 for DJ's like myself who want to at least sound knowledgeable about bluegrass music on the air. Originally I published Bluegrass Bios® in a three-ring binder and sold it to DJ's around the country … but now it's here on the web and it's free! Use it for your show prep, or just enjoy learning more about the amazing artists who play and sing bluegrass music. If you find errors or wish to make a suggestion, please contact me. Thanks!