RECENT POSTS: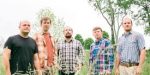 THE WOOKS From Lexington, Kentucky. "Wook" is a rather derogatory term referring to "a hippie without any ambition, motivation, or drive other than drugs and image. They're generally in their twenties, college students (or dropouts) at small-town liberal colleges (such as Appalachian State University) and dependent on an income other than their own." (urbandictionary.com) Band […]
Read More »
---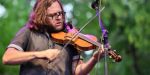 JEREMY GARRETT From Idaho. Began his musical career playing fiddle with his father Glen (guitar) in a group called The Grasshoppers. Honi Deaton (then Honi Glenn) was also in the band. Attended South Plains College in Levelland, Texas. After graduation, he moved to Nashville where he worked with Bobby Osborne, Chris Jones, Ronnie Bowman, Jim […]
Read More »
---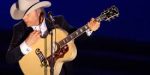 DWIGHT YOAKAM From Pikeville, Kentucky. Was raised in Columbus, Ohio. 1977, moved to Los Angeles to pursue a career in music. 1985, released his debut country album "Guitars, Cadillacs, Etc. Etc." Since then, he has sold more than 25 million records. He has five Billboard #1 albums, twelve gold albums, and nine platinum albums. He […]
Read More »
---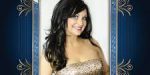 HOLLY NORMAN From Powell, Tennessee (near Knoxville). A singer/songwriter who performed for many years as a cast member at Dollywood Theme Park in Pigeon Forge, Tennessee. Her grandfather Bill Powell was a friend of Roy Acuff's and a member of his first band. She was the featured baton twirler for the University of Tennessee's "Tennessee Pride" […]
Read More »
---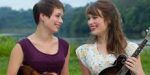 THE PRICE SISTERS From Sardis (Monroe County), Ohio. A duo featuring twin sisters Lauren Price (mandolin) and Leanna Price (fiddle). They began singing at the age of 3 with their family band The Price Family. They formed The Price Sisters in 2012 at age 16. Lauren is the older twin by five minutes. Leanna does most […]
Read More »
---
Older Entries »
Find an artist
This web site contains short profiles of the best known bluegrass artists and bands. Click on the A to Z listing above and scroll to the artist you are looking for.
Access the Bluegrass Calendar
In the navigation at the top of the website, choose a month and then scroll through the days.
Programming Suggestions
Need some music for holidays and other special occasions? Look to the right, I where you'll find the occasion and some song suggestions to meet your programming needs.
Some Background
I'm Wayne Rice, a bluegrass radio programmer from San Diego, California. I began compiling this material in 1988 for DJ's like myself who want to at least sound knowledgeable about bluegrass music on the air. Originally I published Bluegrass Bios® in a three-ring binder and sold it to DJ's around the country … but now it's here on the web and it's free! Use it for your show prep, or just enjoy learning more about the amazing artists who play and sing bluegrass music. If you find errors or wish to make a suggestion, please contact me. Thanks!