RECENT POSTS: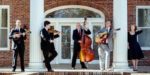 SWIFT CREEK From Raleigh, North Carolina. Formed in 2010 by Kevin Brown (guitar, lead vocals), Casey Elder (mandolin), Dennis Hoyle (bass), Ashley Kovacs (fiddle) and Ann Searcy (vocals). 2015, Kovacs left the band and was replaced by Stephen Fraleigh (fiddle and banjo). 2012, released Winner Winner Chicken Dinner album (Vital). 2016, released "Magnolia" album (Vital).
Read More »
---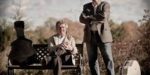 FERGUSON AND FERGUSON From Fredericksburg, Virginia and Littlestown, Pennsylvania. Both members of this duo are named Gary Ferguson. They are not related. Gary Ferguson (Virginia) is a former member of the Knoxville Grass and toured with Donna Fargo. Gary Ferguson (Pennsylvania) is a singer/songwriter who has released numerous albums under his own name and with other […]
Read More »
---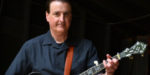 DAN MENZONE From Dudley, Massachusetts. A banjo player who spent 19 years with Traver Hollow (1983-2002). He refers to his banjo style as "crackling banjo." He has since worked with the Connecticut band Truegrass; also Gail Wade & Turning Point. 2005, released solo project Menzone Drive (no label), produced by Wyatt Rice. 2009, released second […]
Read More »
---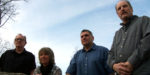 STONEY CREEK From Martinsburg, West Virginia. Formed in the early 2000's. 2015 lineup: Libby Files (bass), Brett Smeltzer (mandolin), Kenton Catlett (guitar), and Troy Stangle (banjo). Catlett and Stangle replaced previous members Ed Barney (guitar) and Darrell Sanders (banjo). 2010, released "Hot Off the Press" album (no label). 2011, released "Live in Concert" album (no label). […]
Read More »
---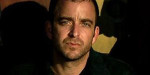 JONATHAN KAHN From Hollywood, California. He also goes by the name Jon David Kahn. He is not the same John Kahn who played bass with Old and In the Way (and the Grateful Dead). He is a screenwriter and country musician who has worked in the Hollywood film industry. His credits include a film called "The […]
Read More »
---
Older Entries »
Find an artist
This web site contains short profiles of the best known bluegrass artists and bands. Click on the A to Z listing above and scroll to the artist you are looking for.
Access the Bluegrass Calendar
In the navigation at the top of the website, choose a month and then scroll through the days.
Programming Suggestions
Need some music for holidays and other special occasions? Look to the right, I where you'll find the occasion and some song suggestions to meet your programming needs.
Some Background
Hi, I'm Wayne Rice, a bluegrass radio programmer from San Diego, California. I began compiling this material in 1988 for DJ's like myself who want to at least sound knowledgeable about bluegrass music on the air. Originally I published Bluegrass Bios® in a three-ring binder for a small fee but now it's conveniently located here on the web and it's free. Use it for your show prep, or just enjoy learning more about the amazing artists who play and sing bluegrass music. If you find errors or wish to make a suggestion, please contact me. Thanks!