RECENT POSTS: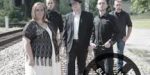 THE BLUEGRASS OUTLAWS From Sevierville, Tennessee. Formed in 2016 by Chris Monk (banjo) and his wife Becky Webb Monk (bass). Becky is sister to Darrell Webb. Other members of the band: Wesley Wolfe (guitar), Evan Maynard (mandolin) and Cody Bauer (fiddle). Their first "gig" was the band competition at SPBGMA convention in Nashville (2016) and […]
Read More »
---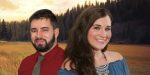 HEIDI & RYAN From Somerset, Kentucky. A husband and wife duo, Heidi & Ryan Greer. Features the lead vocals of Heidi Greer. They specialize in gospel music. 2010, began performing together as the Kentucky Mountain Trio. 2017, released self-titled album (Mountain Fever).
Read More »
---
MARK WHITT (AND TRUE BLUEGRASS) From Xenia, Ohio (near Dayton) with roots in Sandy Hook, Kentucky. Plays guitar and mandolin; sings and writes traditional bluegrass songs. He has a band called True Bluegrass. 2013, released "Fly Me Home" album (no label), produced by Clay Hess. 2016, released Over You album (no label), produced by Clay Hess.
Read More »
---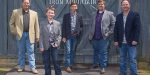 CARSON PETERS (AND IRON MOUNTAIN) From Piney Flats, Tennessee. Began playing fiddle at age 3. By age 12, he had appeared on the Grand Ole Opry, The Tonight Show with Jay Leno (NBC) and Little Big Shots with Steve Harvey (NBC). He has also won several youth fiddle championships. Formed a band called Iron Mountain with his father […]
Read More »
---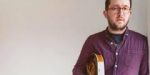 JOE K. WALSH From Portland, Maine. A mandolinist who has worked with The Gibson Brothers, Joy Kills Sorrow, Mr. Sun, Jonathan Edwards, Darol Anger, Scott Nygaard and others. He is a mandolin instructor at the Berklee School of Music in Boston. 2016, released first solo project "Borderland" (no label).
Read More »
---
Older Entries »
Find an artist
This web site contains short profiles of the best known bluegrass artists and bands. Click on the A to Z listing above and scroll to the artist you are looking for.
Access the Bluegrass Calendar
In the navigation at the top of the website, choose a month and then scroll through the days.
Programming Suggestions
Need some music for holidays and other special occasions? Look to the right, I where you'll find the occasion and some song suggestions to meet your programming needs.
Some Background
I'm Wayne Rice, a bluegrass radio programmer from San Diego, California. I began compiling this material in 1988 for DJ's like myself who want to at least sound knowledgeable about bluegrass music on the air. Originally I published Bluegrass Bios® in a three-ring binder and sold it to DJ's around the country … but now it's here on the web and it's free! Use it for your show prep, or just enjoy learning more about the amazing artists who play and sing bluegrass music. If you find errors or wish to make a suggestion, please contact me. Thanks!