RECENT POSTS: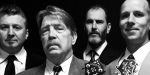 THE GOODFELLERS From Pinnacle, North Carolina. Formed in 2011 by Ralph McGee (mandolin), Teddy Barncastle (guitar), Hersie McMillan (banjo), and Tim Hill (bass). Their name is a take-off on the 1990 gangster movie classic "Goodfellas." 2018, released self titled album (no label).
Read More »
---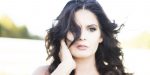 KRISTI STANLEY From Pikeville, Kentucky. She is the wife of Ralph Stanley II. She began singing as a teenager and performed with a country band called Sandy River, later opening for Kenny Chesney, Billy Ray Cyrus and other country acts. 2001, appeared on Dr. Ralph Stanley's Clinch Mountain Sweethearts album (Rebel). After marrying Dr. Ralph's […]
Read More »
---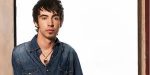 MO PITNEY From Cherry Valley, Illinois. Lives in Nashville. Real name: Morgan Daniel Pitney. As a teenager, he played in a bluegrass band with his brother and a friend. Keith Whitley was a hero. 2014, at age 21 began his professional career in country music as a singer and guitarist. Signed with Curb Records, moved […]
Read More »
---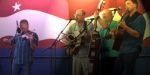 OLD GROWTH QUARTET From the Pacific Northwest (Seattle, Washington and Sisters, Oregon). Formed in 2017 by Dale Adkins (guitar, banjo, mandolin), Paul Elliott (fiddle), Don Share (guitar), and Joseph Wilmhoff (bass). Adkins is a virtuoso guitarist who formerly worked with the Kate McKenzie band, and has also worked with Dan Crary, Frontline and other Northwest […]
Read More »
---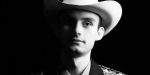 JOE HOTT From Winchester, Virginia. Grew up in Augusta, West Virginia. Moved to Nashville in 2017. Began performing as a child after hearing the Lewis Family and Ralph Stanley, his biggest influence. 2012 (at age 16), formed the Short Mountain trio, playing guitar, with his father Gerald Hott (bass) and Jacob Bly (banjo). Short Mountain is […]
Read More »
---
Older Entries »
Find an artist
This web site contains short profiles of the best known bluegrass artists and bands. Click on the A to Z listing above and scroll to the artist you are looking for.
Access the Bluegrass Calendar
In the navigation at the top of the website, choose a month and then scroll through the days.
Programming Suggestions
Need some music for holidays and other special occasions? Look to the right, I where you'll find the occasion and some song suggestions to meet your programming needs.
Some Background
I'm Wayne Rice, a bluegrass radio programmer from San Diego, California. I began compiling this material in 1988 for DJ's like myself who want to at least sound knowledgeable about bluegrass music on the air. Originally I published Bluegrass Bios® in a three-ring binder and sold it to DJ's around the country … but now it's here on the web and it's free! Use it for your show prep, or just enjoy learning more about the amazing artists who play and sing bluegrass music. If you find errors or wish to make a suggestion, please contact me. Thanks!