RECENT POSTS: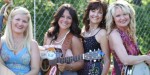 COALTOWN DIXIE From east Kentucky. Described as "High Heeled Bluegrass," they were formed in 2009 by Kris Bailey Preston (mandolin), Kalyn Bradford (guitar), Stephanie May Rose (bass) and Melanie Turner (banj0). They have been the recipients of a National Bluegrass B.O.R.N. (Bands On the Rise Nationally) Award, been featured as "Future Stars" in the U.S. 23 Country […]
Read More »
---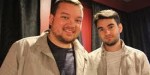 THE DAUPHINAIS BROTHERS From Asheville, North Carolina. Originally from New Hampshire. Brothers Nick and Lucas Dauphinais (pronounced DAH-FIN-AE) are of French ancestry. Nick plays guitar, Lucas plays bass. Other band members: Derek Vaden (banjo), Griff Martin (mandolin) and Laura Smith (fiddle). Nick graduated from University of New Hampshire with a degree in jazz and orchestral trombone. 2015, […]
Read More »
---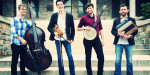 CHARM CITY JUNCTION From Baltimore, Maryland. Baltimore's nickname is "Charm City." The band consists of a bluegrass fiddler, an old time banjo picker, a Celtic accordionist, and a jazz bassist. Members: Patrick McAvenue (fiddle), Brad Kolodner (banjo), Sean McComskey (accordian) and Alex Lacquement (bass). Their music is a hybrid of Irish and old-time music. 2016, released self-titled […]
Read More »
---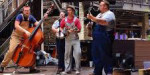 PO' RAMBLIN' BOYS From Gatlinburg, Tennessee. Formed in 2014 by C.J. Lweandowski (mandolin), Josh Rinkel (guitar), Jereme Brown (banjo) and Jasper Lorentzen (bass). Lweandowski (mandolin) is originally from Missouri. He previously worked with David Davis, and with Karl Shifflett and the Big Country Show. Rinkel (guitar) is originally from Louisville, Kentucky. He formerly worked with […]
Read More »
---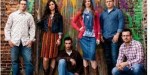 Below are my picks for the best bluegrass albums of the year. The list is just one DJ's opinion of course. I host a radio show on KSON in San Diego and these are the albums I've played the most during the last 12 months. If you'd like to hear my countdown show, just visit […]
Read More »
---
Older Entries »
Find an artist
This web site contains short profiles of the best known bluegrass artists and bands. Click on the A to Z listing above and scroll to the artist you are looking for.
Access the Bluegrass Calendar
In the navigation at the top of the website, choose a month and then scroll through the days.
Programming Suggestions
Need some music for holidays and other special occasions? Look to the right, I where you'll find the occasion and some song suggestions to meet your programming needs.
Some Background
Hi, I'm Wayne Rice, a bluegrass radio programmer from San Diego, California. I began compiling this material in 1988 for DJ's like myself who want to at least sound knowledgeable about bluegrass music on the air. Originally I published Bluegrass Bios® in a three-ring binder for a small fee but now it's conveniently located here on the web and it's free. Use it for your show prep, or just enjoy learning more about the amazing artists who play and sing bluegrass music. If you find errors or wish to make a suggestion, please contact me. Thanks!