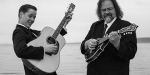 Check out the new album by Billy Strings and Don Julin. It's a collection of live recordings by this Michigan duo which is raw and includes some room and crowd noise but these two can really pick and sing. Strings is a 22-year-old guitar whiz and vocalist who is reminiscent of a young Doc Watson […]
Read More »
---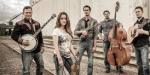 Driven is a relatively new band whose members live far apart (Kansas and Utah) but they sure sound like they spend a lot of time together. They sing and play bluegrass music on a very high level and their new album You'll Be Lonely, I'll Be Gone sounds terrific on the radio. I've added it to my […]
Read More »
---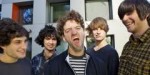 Last week I listened to probably 50 different bands at the IBMA's World of Bluegrass events in Raleigh, North Carolina. The "Bluegrass Ramble" and "Wide Open Bluegrass" festival is a great way to sample some of the best new bluegrass talent from all over the world. I took advantage of that opportunity and hopped from […]
Read More »
---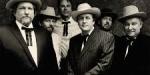 I had the privilege of seeing Flatt and Scruggs live back in 1968, the same year they broke up. It was a magical experience, seeing those album covers that I had studied come to life before my very eyes. Then, last year at the IBMA Awards, I couldn't believe my eyes when I saw the […]
Read More »
---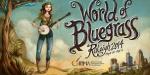 For the past twenty-five years or so I've made my annual pilgrimage to the International Bluegrass Music Association's "World of Bluegrass" trade show which started out in 1988 in Owensboro, Kentucky, then moved to Louisville, then to Nashville, and then last year moved to Raleigh, North Carolina where the whole city became the venue.
Read More »
---
Older Entries »
Find an artist
This web site contains short profiles of the best known bluegrass artists and bands. Click on the A to Z listing above and scroll to the artist you are looking for.
Access the Bluegrass Calendar
In the navigation at the top of the website, choose a month and then scroll through the days.
Programming Suggestions
Need some music for holidays and other special occasions? Look to the right, I where you'll find the occasion and some song suggestions to meet your programming needs.
Some Background
Hi, I'm Wayne Rice, a bluegrass radio programmer from San Diego, California. I began compiling this material in 1988 for DJ's like myself who want to at least sound knowledgeable about bluegrass music on the air. Originally I published Bluegrass Bios® in a three-ring binder for a small fee but now it's conveniently located here on the web and it's free. Use it for your show prep, or just enjoy learning more about the amazing artists who play and sing bluegrass music. If you find errors or wish to make a suggestion, please contact me. Thanks!