RECENT POSTS: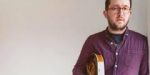 JOE K. WALSH From Portland, Maine. A mandolinist who has worked with The Gibson Brothers, Joy Kills Sorrow, Mr. Sun, Jonathan Edwards, Darol Anger, Scott Nygaard and others. He is a mandolin instructor at the Berklee School of Music in Boston. 2016, released first solo project "Borderland" (no label).
Read More »
---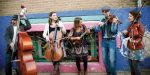 RUN BOY RUN From Tucson, Arizona. Band members include brother and sister Matt Rolland (fiddle, guitar) and Grace Rolland (cello, vocals) and sisters Bekah Sandoval Rolland (fiddle, vocals) and Jen Sandoval (mandolin, vocals). When touring they also have a fifth member, playing bass. 2009, won the Pickin' In The Pines band competition. 2011, won the […]
Read More »
---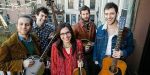 CRICKET TELL THE WEATHER From Brooklyn, New York. A string band featuring fiddler and songwriter Andrea Asprelli, originally from Colorado. A classical violinist, she discovered bluegrass/old time music after moving to the east coast. Band members (various) include: Doug Goldstein and Hilary Hawke (banjo), Dave Speranza and Sam Weber (bass) and Mike Robinson, Jason Borisoff […]
Read More »
---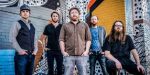 THE LIL' SMOKIES From Missoula, Montana. Formed in 2010. Band members: Andy Dunnigan (dobro), Scott Parker (upright bass), Matt Cornette (banjo), Jake Simpson (fiddle) and Matt Rieger (guitar). 2013, won The Northwest String Summit Band Competition in Oregon. 2013, released The Lil' Smokies album (no label) 2014, released Live on New Year's Eve album (no […]
Read More »
---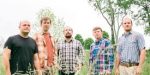 THE WOOKS From Lexington, Kentucky. "Wook" is a rather derogatory term referring to "a hippie without any ambition, motivation, or drive other than drugs and image. They're generally in their twenties, college students (or dropouts) at small-town liberal colleges (such as Appalachian State University) and dependent on an income other than their own." (urbandictionary.com) Band […]
Read More »
---
Older Entries »
Find an artist
This web site contains short profiles of the best known bluegrass artists and bands. Click on the A to Z listing above and scroll to the artist you are looking for.
Access the Bluegrass Calendar
In the navigation at the top of the website, choose a month and then scroll through the days.
Programming Suggestions
Need some music for holidays and other special occasions? Look to the right, I where you'll find the occasion and some song suggestions to meet your programming needs.
Some Background
I'm Wayne Rice, a bluegrass radio programmer from San Diego, California. I began compiling this material in 1988 for DJ's like myself who want to at least sound knowledgeable about bluegrass music on the air. Originally I published Bluegrass Bios® in a three-ring binder and sold it to DJ's around the country … but now it's here on the web and it's free! Use it for your show prep, or just enjoy learning more about the amazing artists who play and sing bluegrass music. If you find errors or wish to make a suggestion, please contact me. Thanks!